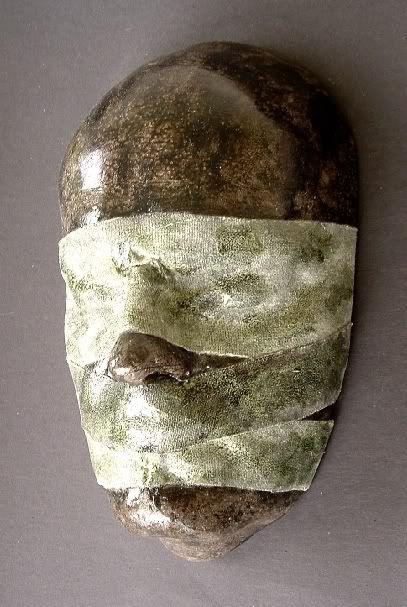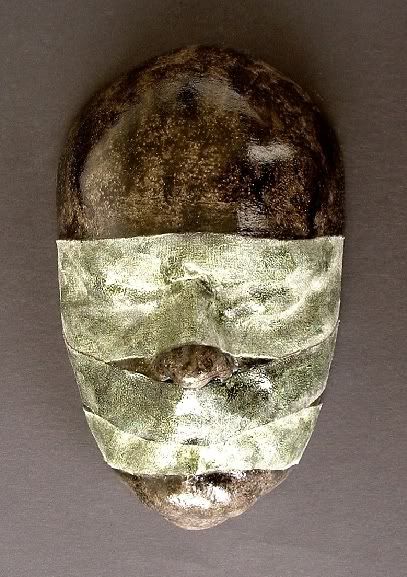 Self, Deceased XV/2008, gauze, epoxy resin, and enamel on concrete, applied with finger and brush,
PERSONAL COLLECTION TOM GABRIEL WARRIOR
Cast from concrete and mounted on an anodized black aluminum frame. Cast and painted individually by hand, using a variety of washes and oil, enamel, or acrylic paints. Labeled, numbered, and signed. Dimensions: approx. 15 cm x 24 cm (6" x 10") unframed, and 24 cm x 33 cm (10" x 13") framed. Weight with frame approx. 3 kg (6.66 lb).