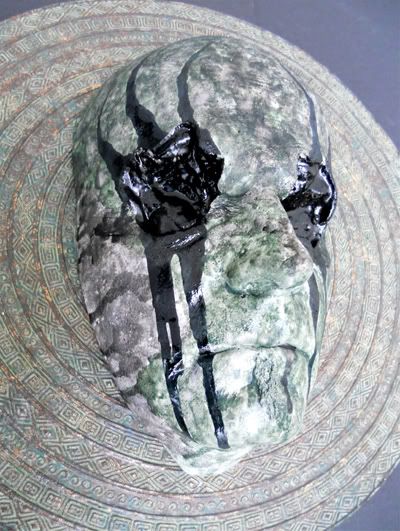 Self, Deceased XLI/2010; enamel, enamel wash, epoxy, and semen on concrete, mounted on resin base, $975
Cast from concrete and mounted on a circular resin base. Cast and painted individually by hand and/or airbrush, using a variety of washes and oil, enamel, or acrylic paints. Labeled, numbered, and signed. Dimensions: approx. 15 cm x 24 cm (6" x 10") unmounted, and 36 cm (14") mounted. Weight with base approx. 3 kg (6.66 lb).
This death mask was part of the
Antecedent Death I
exhibition, Lausanne, Switzerland, February/March 2011.