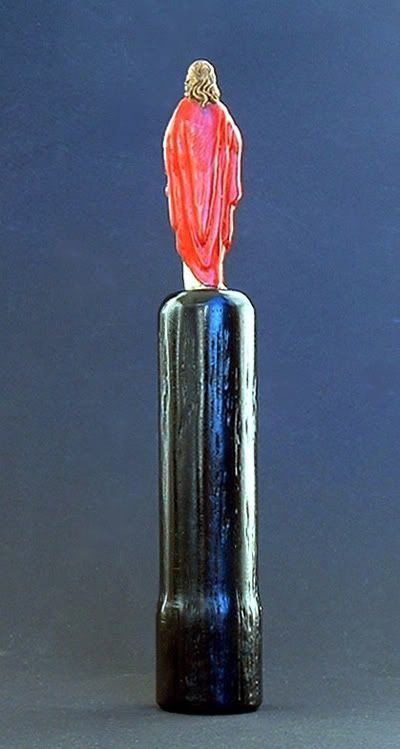 Phallus II/2011; resin Jesus mounted to wooden dildo; wood, resin, steel, epoxy, and enamel,
SOLD
This phallus sculpture is a unique, individual piece of which only one exists world-wide, hand-made by the artist. Dildo base created from a German hand-crafted, spruce wood dildo. Messiah figurine in resin, secured by steel pin. Dimensions: height approx. 23 cm (9"), dildo diameter approx. 2.6 cm (1"). Weight: approx. 100 g (3.6 oz).
Caution: for display purposes only!